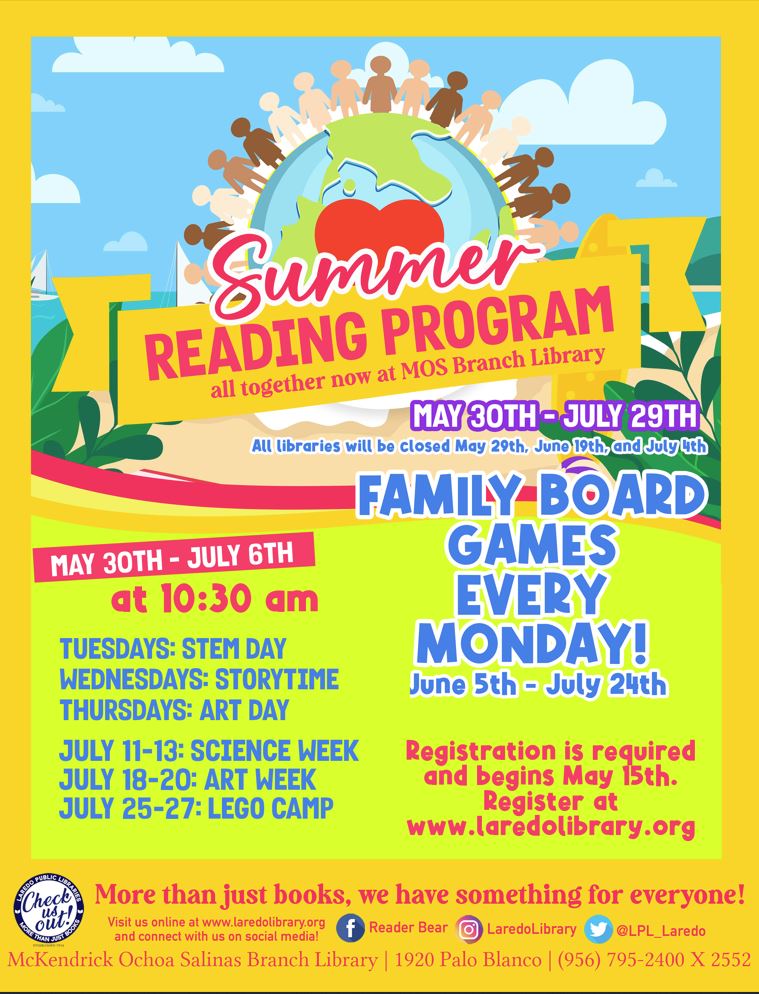 When:
May 31, 2023 @ 10:30 am – 11:30 am
2023-05-31T10:30:00-07:00
2023-05-31T11:30:00-07:00
Registration form will be available on Monday, May 15, at 9:00a.m.
Mondays – Family Board Games, ages 4 and up
Tuesdays- STEM Day, ages 6 and up
Wednesdays- Storytime, ages 0 and up
Thursdays – Art Day, ages 4 and up
There is no registration required for Science and Art Week.
Registration for Lego Camp will be available on July 10th, 2023.
Children's Programs at MOS SRP 2023